When it comes to setting up a ceremony, the choice of fabrics plays an important role in creating the right atmosphere. There are different types of fabrics that can be used for ceremonial installations, each with its own peculiarities. Below we will discover what is meant by setting up ceremonies and we will find out the most common fabrics for weddings, meticulously selected by Manifattura Foderami Cimmino.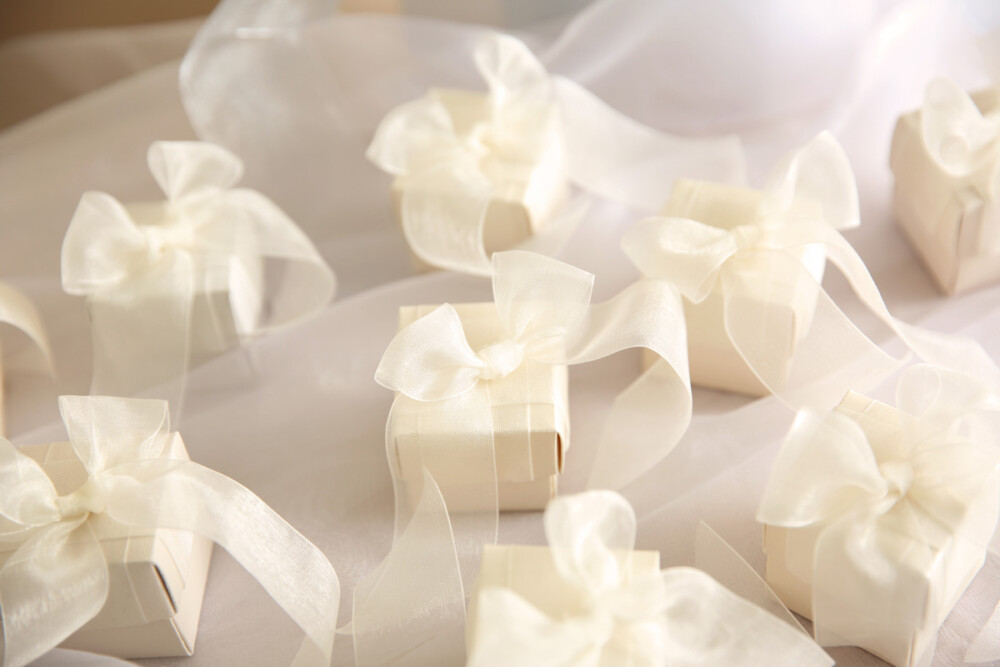 What is meant by setting up ceremonies
The ceremonial setting refers to the organization of the elements that make up the environment in which a ceremony takes place, such as a wedding, a birthday party, a graduation party or other similar occasions. Features include seating arrangements, location decoration, choice of flowers, lighting, fabrics and more.
The choice of fabrics therefore depends on the type of event and the personal taste of the organizers.
There are many examples of ceremonial installations, depending on the style you want to recreate.
Elegant setting: characterized by a sophisticated, luxurious and refined style. There are usually gold or silver details, candles and luxurious fabrics such as silk, velvet and brocade.
Rustic setting: characterized by a simpler and more natural style, which recalls rural and rural life. It is common to find raw wood elements, exposed bricks, wildflowers and candles. A rustic setting can also be called country chic or shabby chic. In the first case, we talk about locations such as farmhouses or farms, the ideal choice for those who get married in summer or outdoors, in a green setting. In the second case, the aesthetic becomes a little more kitsch, for all lovers of decoupage and old furniture. The ideal fabrics are those that recall nature, such as raw linen, cotton, jute and hemp.
Romantic setting: it is characterized by a delicate and romantic style, with a palette of pastel colors and the use of flowers, soft lights and light fabrics such as tulle and organza. It is typical of the traditional ceremonies that take place in the church and in dream locations such as villas with swimming pool, round tables and white tablecloths.
Modern setting: it is characterized by minimalist style, linear and clean, with a palette of neutral colors, such as gray, dove grey, beige and white, and the use of LED lights, glass and steel elements, modern furnishings.
Vintage setting: it is characterized by a retro and nostalgic style, with the use of vintage objects and furnishings such as old suitcases, typewriters and old books. You can also find fabrics such as lace and printed silk.
Let's find out in detail what are the best fabrics for the fulfillment of a dream of love, or marriage.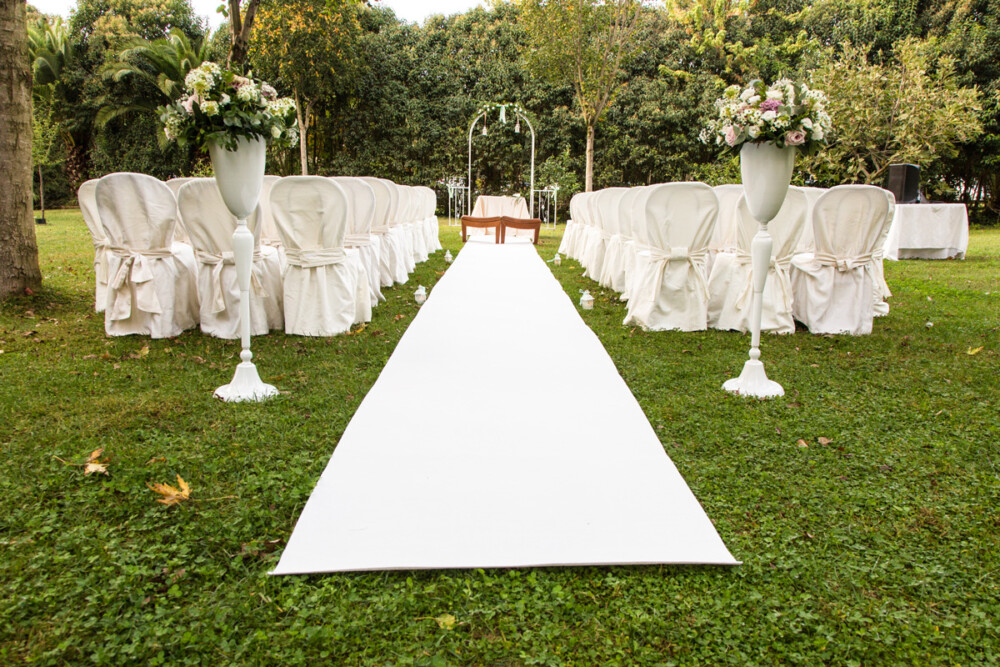 The best fabrics for weddings planning
The wedding planning is like the canvas on which a masterpiece is painted. Every stroke, every detail, every color chosen tells the story of the bride and groom and transmits the emotions experienced during this important day.
It is like the setting of a great show, where each element is studied and carefully positioned to create an unforgettable experience for guests. The lights create the right atmosphere, the flowers leave a trail of sweet scents and soft fabrics envelop the guests with delicacy.
The setting up is an art that requires care, passion and creativity, the frame in which you enclose the beauty of the party. Let's find out which are the most used fabrics.
Tulle
Tulle is a light and transparent fabric, often used for ceiling decorations, tablecloths and curtains. Its delicate appearance makes it perfect for weddings and other romantic ceremonies. It is also relatively inexpensive and available in many different colors. Just browse Cimmino's catalog to get an idea of the multitude of tulle fabrics, such as: Tulle Crash, Tulle Bomboniera, Tulle Madreperla, Tulle Laminato.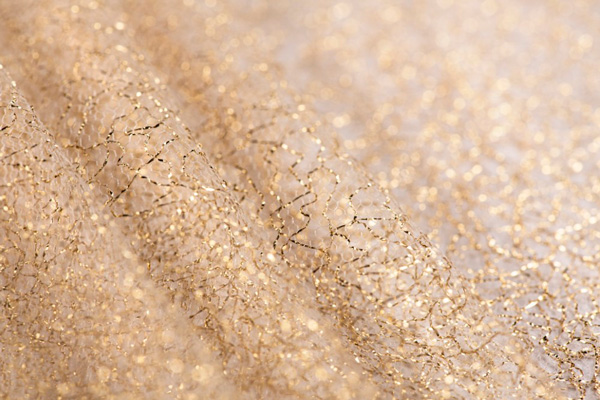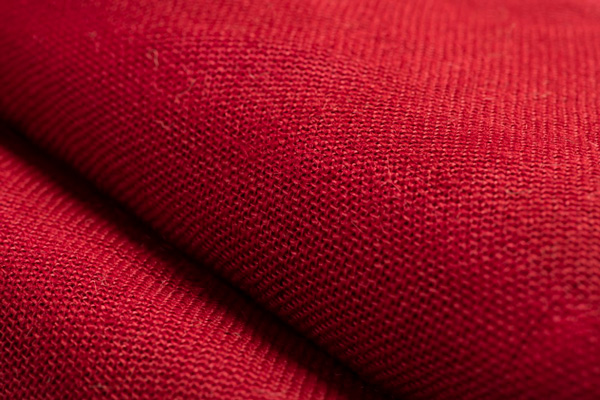 Linen and Cotton
Linen is a natural and fresh fabric, which has an elegant and rustic look at the same time. It can be used to cover tables, for tablecloths and even chairs. Thanks to its lightness, it is ideal for outdoor or summer ceremonies.
Cotton is a versatile and durable fabric, to be used for tablecloths, chairs, curtains and decorative panels, but also to make comfortable pillows for guests.
For a country chic wedding, rustic and natural fabrics such as linen and cotton are perfect. You could use raw linen tablecloths and runners, wooden chairs with white cotton cushions and make a decorative bow with tulle, flowers and green leaves. Here are some of the suggested fabrics: Lino 2006 Dolce, Lino Tela 2001 Dolce, Lino 3006 Dolce, Tessuto Cotone Vichy.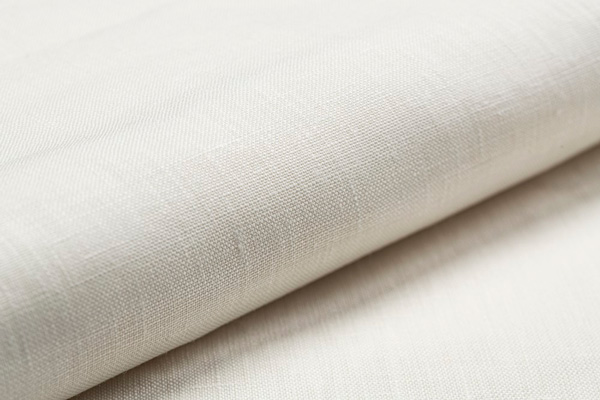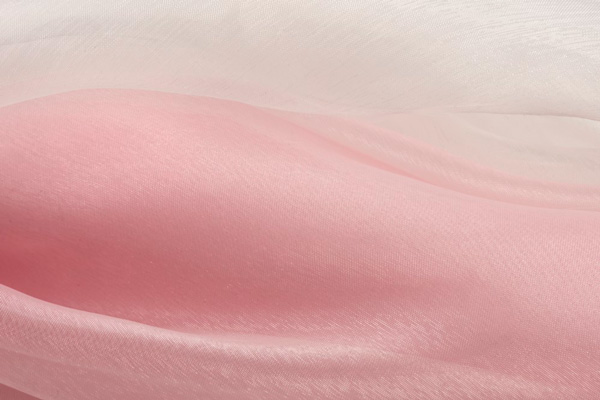 Organza
Organza is a light and transparent fabric, which gives a touch of elegance to the decorations.
It can be used to create curtains, draperies and tablecloths. Thanks to its transparent nature, it can also be superimposed on other fabrics for a multilayer effect. Organza Arcobaleno Unito and Organza Arcobaleno Cangiante are suitable for many uses.
Velvet
Velvet is an elegant, luxurious and soft to the touch fabric. Due to its heavy nature, it is ideal for winter and evening ceremonies. Velvet Kenya, available in different colors, can be used to cover chairs, cushions, tables and even to create decorative panels. Velvet Furnishing Fabric is widely used for interior design, available in warm and plain colors.