Linen is one of the most resistant fabrics ever, composed of about 70% of cellulose, a very high percentage that allows you to strengthen the fibers. Its history is very ancient.
Linen was in fact used for the funeral functions of the Ancient Egyptians. Later exported to Europe, it gained much importance throughout the Roman Empire. In the Middle Ages, its use was extended to the production of sheets and shirts. The processing techniques have evolved more and more over the centuries and continue to progress to make linen a modern fabric able to meet the needs of consumers, which require sustainability, quality and beauty.
Linen is very versatile because it is hypoallergenic, antibacterial and antistatic (it does not attract dust). In fact, nowadays, it is widely used in the textile industry: from sustainable packaging to furniture, from clothing to household linen. In particular, linen is one of the latest trends in furniture. Let's discover all the noble properties of this natural fabric and let us be inspired by the rich online catalog of Cimmino!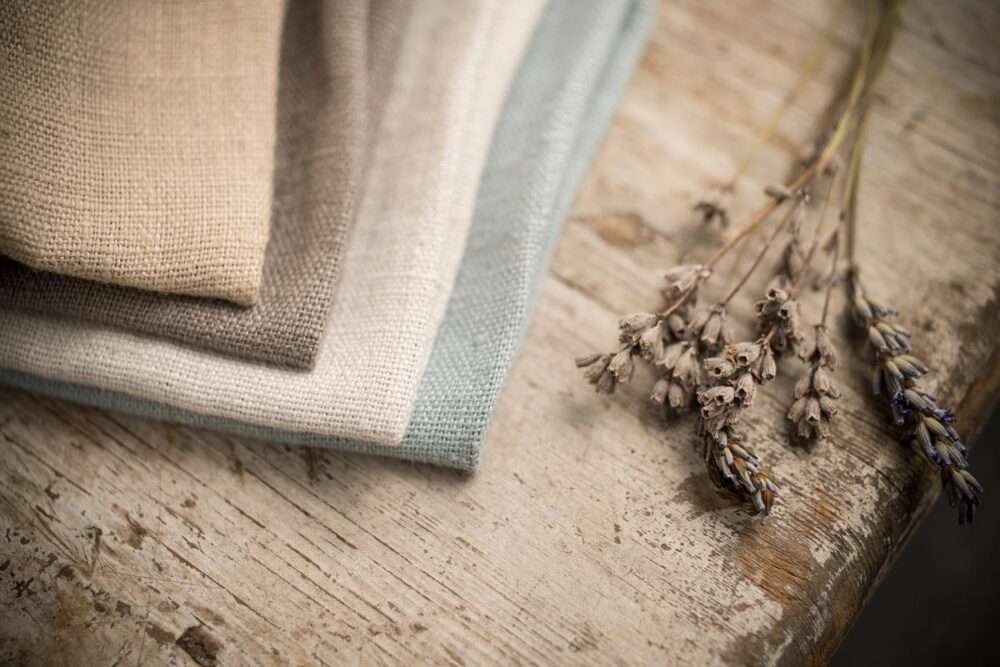 Characteristics of the linen
Linen or cotton linen? We understand why our choice falls on linen sheets, although even cotton is a great ally between bedrooms.
The bed linen, as it is changed and washed very often, must be practical, comfortable, durable and of high quality in order to last a long time. The natural fiber that responds to all these characteristics is definitely linen, can also offer countless advantages to promote our sleep. Being an anallergic and bactericidal tissue, it is also great for the most delicate skins.
Choosing linen sheets is the ideal solution for our bedroom, also because they are cool in summer and warm in winter. Linen is in fact a thermoregulator and is comfortable all year round in contact with the skin, ensuring a more restorative sleep. Linen sheets allow you to absorb 20% of moisture, dry quickly without leaving traces of sweat and can even filter UVA rays. Linen sheets are not damaged by repeated washing but, on the contrary, they acquire more and more softness. They do not deform or turn yellow, but always retain their natural appearance.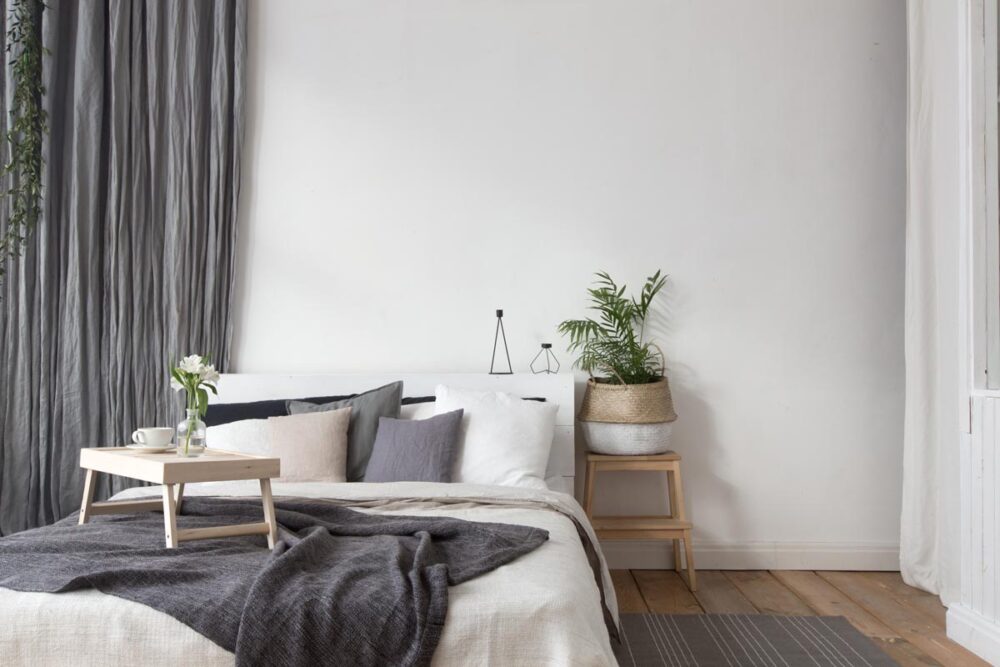 The best linen fabrics according to Cimmino
Cimmino has selected for you only the best linen fabrics for sheets. They are all pure and certified OEKO-TEX, a standard that attests to the absence of toxic and harmful substances and eco-compatibility with the environment. Linen sheets to advantageous pricesand of the highest quality, made from a raw material of natural origin, which is obtained by a careful process of collection, maceration and subsequent processing of weaving. The main features of these fabrics are the extreme softness and lightness. In particular, the Dolce Cimmino collection includes fabrics for bed linen of high value: complete sets to dress the night's sleep and wish their customers "sweet dreams".
In addition to a wide selection of fabrics for bed linen, on the catalog of Cimmino there are linen canvases to make tablecloths, handmade decorations or intended for the home.
The embroidery canvas in 100% linen was historically used to baste embroidery on fabrics, while today it lends itself to the most unusual uses: ranging from historical and theatrical costumes, up to home furnishings.
The pure linen canvases are ideal for making blankets, bathroom services, bed services, curtains, tablecloths, runners and other items for home decor. They are available in natural colors, white or Ecru.