When it comes tosportswear, the best fabrics to select are definitely those that can combine aesthetics and practicality. The fabrics that fall into this category are designed to ensure excellent fit, comfort and maintenance of the characteristics of the product over time, as well as being resistant to wear and frequent washing cycles. Let's discover together the characteristics of sports fabrics.
Characteristics of fabrics for sportswear
A good sports fabric must first be breathable. Wearing garments made of breathable fabrics allows sweat to evaporate more easily, making sure that the skin remains dry and does not cool during training. In fact, breathable fabrics are also excellent thermoregulators, precisely because they allow your body to maintain a constant temperature: on the one hand they protect from the cold and on the other they let the excess heat escape. Because they keep the skin dry, this factor also makes them antibacterial: bacteria, in fact, proliferate much more easily and quickly in a warm and humid environment, giving off unpleasant odors.
Breathable and sports fabrics can be composed of both natural fibers and synthetic and artificial fibers. Let's see what they are together.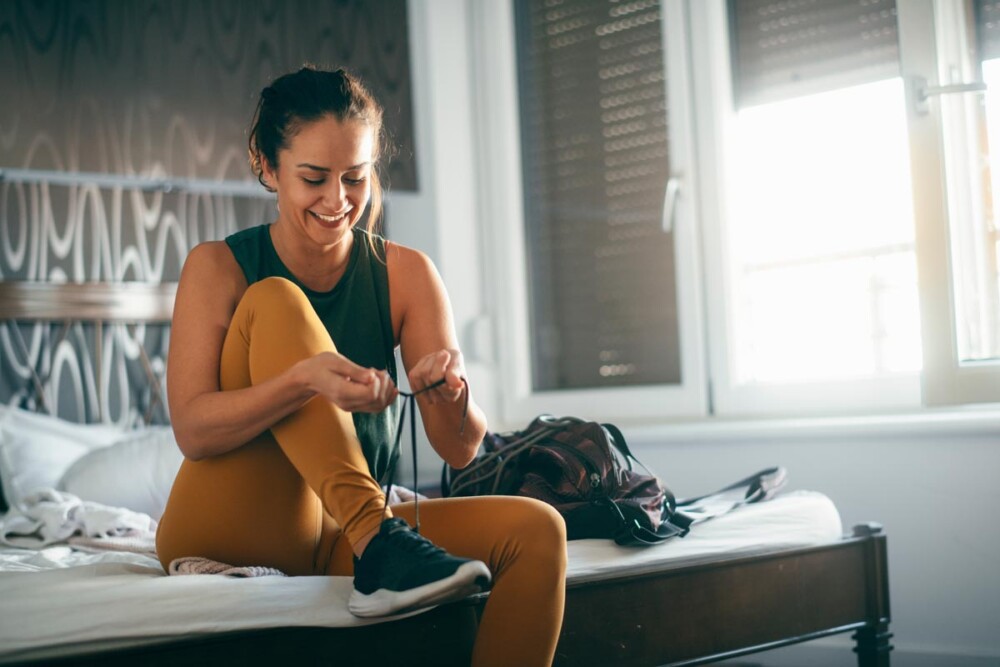 Natural fibers
Among the most used natural fibers for the realization of sports garments we certainly find cotton, but also linen, wool and bamboo. Cottonis the breathable fabric par excellence, to be worn all year round, being comfortable, cool and functional: from technical underwear for the winter, to the rest of the clothing. Linen has excellent breathable properties and gives a feeling of freshness and lightness, which is why it is strongly recommended for outdoor sports activities, such as yoga, especially during the hottest days. In winter you can not miss the wool, another breathable and thermoregular fabric, suitable for hiking in the mountains and trips out of town.
Bamboo is perfect for the most delicate and sensitive skin. It is a fabric with excellent antibacterial properties and keeps its qualities intact over time, even after numerous washes, as well as repairing damage from UV rays.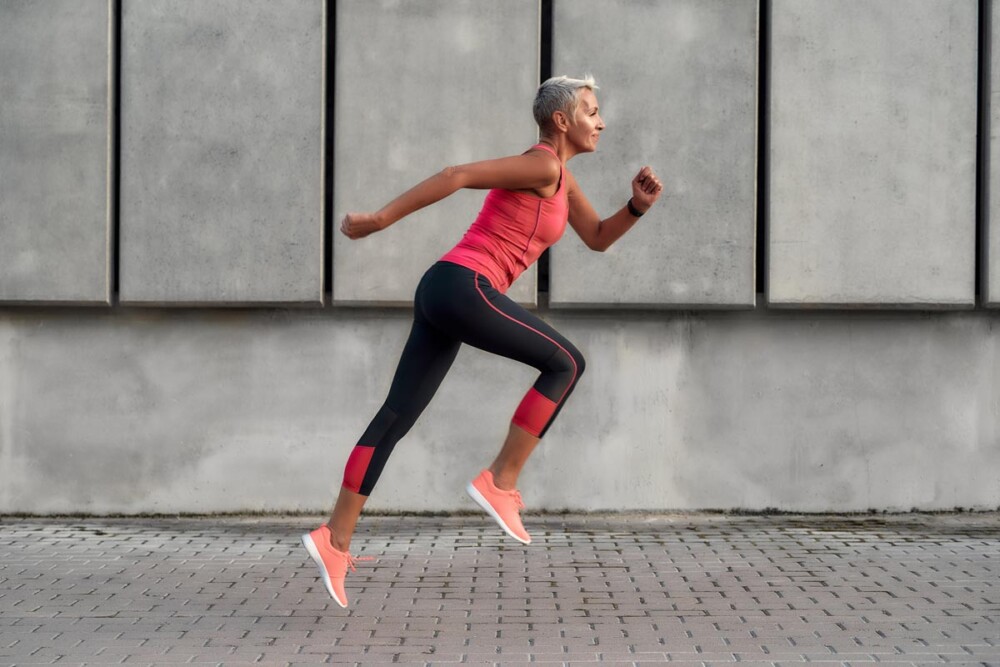 Man-made fibres and artificial fibres
What is the difference betweensynthetic and artificial fabrics? The first are produced through the synthesis of chemical substances, such as oil, while the artificial ones are obtained by the chemical and mechanical processing of substances present in nature, such as cellulose.
The synthetic fabrics most used for physical activity are polyester, polypropylene, elastane and Gore-tex.
Polyester is not breathable but water repellent. To become breathable, this fiber is processed in order to create micro-holes that allow sweat to escape.
Polypropylene is an oil derivative, very appreciated for this type of clothing because it is light and heat-insulating. Elastane or spandex, made of at least 85% segmented polyurethane, is widely used to stretch fabrics. The Gore-tex, consisting of microporous teflon, boasts excellent waterproof and breathable capabilities.
Among the artificial tissues, we can mention rayon, acetate and lyocell.
Rayon is obtained from cellulose and the most common type of rayon in sports is viscose.
Acetate is obtained by dissolving cellulose in acetone and is used in the production of swimsuits, raincoats and jackets: its breathable properties are well known. The lyocell is also made from cellulose, but through a more environmentally friendly process. It is breathable, hypoallergenic and absorbs moisture well, as well as resisting the numerous uses and washings.
Active & Streetwear clothing fabrics: Cimmino recommends
The trend to enrich your wardrobe of sports garments comes from the need to wear comfortable elements that adapt perfectly to the lines of your body, like a second skin.
Active & streetwear fabrics selected by Manifattura Foderami Cimmino meet these needs. Let's see together what are the must-haves!